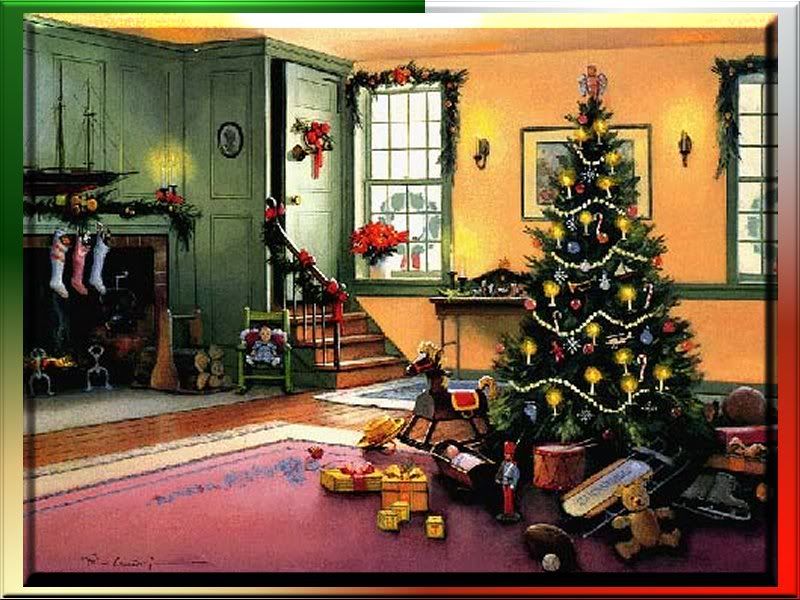 Christmas aka free stuff day!
Well boys and girls, here is my last entry into my holiday gift before I post my other choices in our annual TWIG holiday gift guide which will be up later on this week @ http://www.thisweekingeek.net
So over the last few entries, the stuff has been pretty cheap and easy to find so now we're gonna ramp it up and we're gonna hit the big boys and some of the harder to find stuff but trust me, it's awesome and so totally worth it in the end. So crack open the wallets and get the credit cards ready for a shopping spree of the nerdiest kind!
Let's rock and roll!
First up…. DVD box sets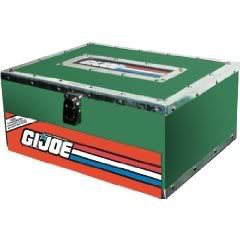 YO JOE!
The battle cry of the top secret organization who saved the world many times over, GI Joe. Shout Factory recently compiled one of the best box sets I have ever had the pleasure of owning. The box set spans 17 discs and has tons of special features from documentaries to behind the scenes with the voice actors and my personal favorite, old toy commercials. This set is tremendously well put together in presentation because it's a small military foot locker made from metal and wood and includes a fake GI Joe control panel. Other cool things include a flash drive that has extras on it and it's shaped like a dog tag and it's a nice touch to overall feeling of the set. The set includes everything except the GI Joe movie but to Shout Factory's credit; they actually left a spot open in set for you to put your copy in. Seriously GI Joe:The complete series is one of the best buys available right now if your into the classic era of 80's animation.
Click here to buy from Amazon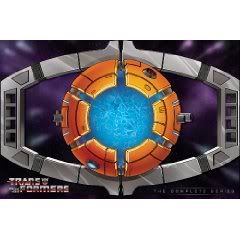 "Autobots,Transform and roll out!"
The immortal words of Optimus Prime have echoed across a generation and finally we have the best version of the 80's toon available to own in one set. Shout Factory has once again done a kick ass job of bringing this adventure home to you. The series is spread across 16 discs and enclosed within an openable Matrix of Leadership box which is kinda bad ass; also included are magnets and a booklet. There are some pretty informative documentaries included with some of the producers and voice actors from the series and thats what I really wanted because I love learning more about the series. The video and audio are better then what has been previously released via Rhino and Shout Factory really wanted to make sure the fans were happy and well, they did an awesome job. If you want the best version of the series then this is a really good investment for your time and money.
Click here to buy from Amazon
Collectibles
I am a huge fan of things that look awesome and movie accurate in detail or just things that look very pleasing to the eye. I collect a few things that are high end and here are some of my pics for this year's gift guide that I think should be in your collection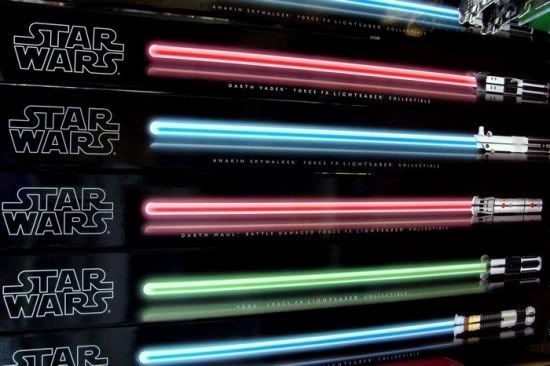 "This is the weapon of a Jedi Knight. Not as clumsy or random as a blaster; an elegant weapon for a more civilized age"
Hasbro acquired one of the coolest things of all time when it got the Force FX line from Master Replicas. A Force FX lightsaber is a in scale prop replica that actually ignites like a lightsaber with sequential LEDs and you can actually do some light dueling if you know someone with another FX saber. I've collected them when they were with MR and was impressed and I have to say that HASBRO has continued on the quality that I have come to expect. The MR saber that I received for consideration was the Darth Vader Episode 5 Empire Strikes back version but according to my knowledge, the saber was actually a new hope model but thats a simple misprint. The saber details are still pretty spot on and make for an excellent addition to your collection, you have to love the response these things get when your show them off for the first time. The Hasbro Force FX saber is a worthy addition to your collection and definitely should be under the tree and make sure you make your choice wisely and own a piece of the Star Wars universe.
Click here to see a selection from Amazon


While Terminator:Salvation may not have been the best movie of the summer, it did produce some fantastic items from Sideshow Collectibles. This little bad boy is quite impressive and it pretty bad ass because it's the T-600 and part of the machine force that helped exterminate humanity. Sideshow's attention to detail is second to none when it comes to their 12 inch figure line. Terminator is the perfect starter collector for many because it looks awesome and is easy to maintain and relatively easy to find as well. There are alot of options within this line such as the T-600 with battle damaged and John Connor and Marcus and other Terminators. Seriously collecting Sideshow is well worth it and this should be under your tree.
Check out Sideshow for more options
Misc collectible of the year!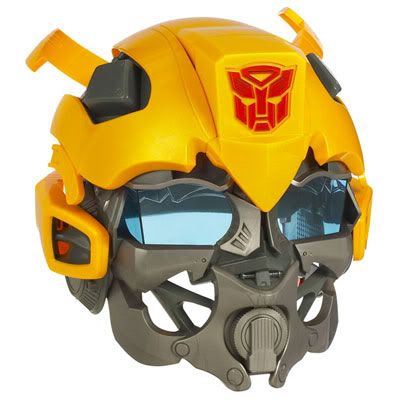 Yes, the Bumblebee voice changer helmet!
I had a blast with this toy because it made roleplaying toys fun again and is alot more comfortable then the previous offering of Optimus Prime. It's a nice sculpt from the ROTF line and has ALOT of voice options like random clips but none from the movie itself which is odd. The main reason I am recommending this is because it's alot of fun to play with your kids or goof around with your college buddies. I could see alot of kids having fun with this as well and that doesn't mean it should not go into your nerd lair of awesome, just don't do anything weird with this helmet on that would make Bumbleebee cry okay?
Click here to buy from the Hasbro Toyshop
So guys that does it for my blog edition of the holiday gift guide!
Take it from what you will and enjoy this holiday season!